The NNOAC corporate partners program attracts companies interested in legislative support on relevant issues, subject matter expertise in the areas of narcotics enforcement and impairment and exposure to a nationwide audience to position products and services. NNOAC offers attendance, networking and speaking opportunities at its annual Delegates meeting, advertising and articles in its publication The Coalition and individualized programming to complement partner objectives. We offer three tiers of participation or can develop an entirely customized program. Please contact Laura Milford at lmilford@nnoac.com or 858.602.6050 to discuss partnership opportunities.
The financial support and subject matter expertise our corporate partners provide are invaluable to NNOAC. Please visit their websites to learn about the missions, products and services of our 2023 corporate partners.
Comprised of more than 70 non-profit organizations, the Partnership for Safe Medicines (PSM) is a public health group committed to the safety of prescription drugs and protecting consumers against counterfeit, substandard or otherwise unsafe medicines.
SafeMedicines.org
Government relations and strategy consulting supporting public safety professionals and solution providers.
BBM-DC.com
Thermo Fisher Scientific's mission is to make the world heathier, cleaner and safer and its solutions include TruNarc, the leading handheld Raman instrument for safer field testing of narcotics, precursors and cutting agents.
ThermoFisher.com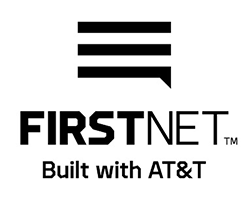 The first nationwide network dedicated to public safety is ready to help law enforcement, fire service, and EMS do their jobs safely and effectively.
FirstNet.com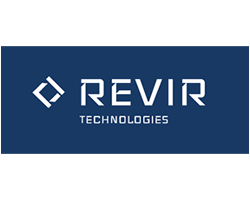 GovTech provider of SaaS and cloud infrastructure solutions to the Justice, Public Safety, and DoD/IC verticals.
Revir.ai
Corporate Partners Program Prospectus
Program elements uniquely curated for each Premier Partner
3 registrations for Annual Delegates Meeting
15-minute remarks during plenary session
Preferred seating at Delegates Meeting lunch
Promotion in outreach to Delegates prior to February meeting
Delegates meeting registration list
Collaboration/support on legislative positioning
Quarterly positioning call with NNOAC Board
Quarterly email distribution or webinar promotion
Full page ad and article in The Coalition Company description and linked logo on NNOAC website
Inclusion in NNOAC partner resource guide
2 registrations for Annual Delegates Meeting
10-minute remarks during plenary session
Promotion in outreach to Delegates prior to February meeting
Delegates meeting registration list
Semi-annual positioning call with NNOAC Board
Semi-annual email distribution or webinar promotion
Half page ad and article in The Coalition
Company description and linked logo on NNOAC website
Inclusion in NNOAC partner resource guide
1 registration for Annual Delegates Meeting
5-minute remarks during plenary session
Promotion in outreach to Delegates prior to February meeting
Delegates meeting registration list
Annual positioning call with NNOAC Board
Annual email distribution or webinar promotion
Quarter page ad article in The
Company description and linked logo on NNOAC website
Inclusion in NNOAC partner resource guide